Tell Your Library Love Story
You can help your library! Tell your short or long story about your favorite thing to do at the library, how the library has helped you out this year, or what keeps you coming to the library.
We'll pass that on to our elected officials on Library Legislative Day (Feb 8) and use your comments to shape our programs and services. Click to fill out a very simple form!
Program Central
Discover what's next! Explore Hammond programs here.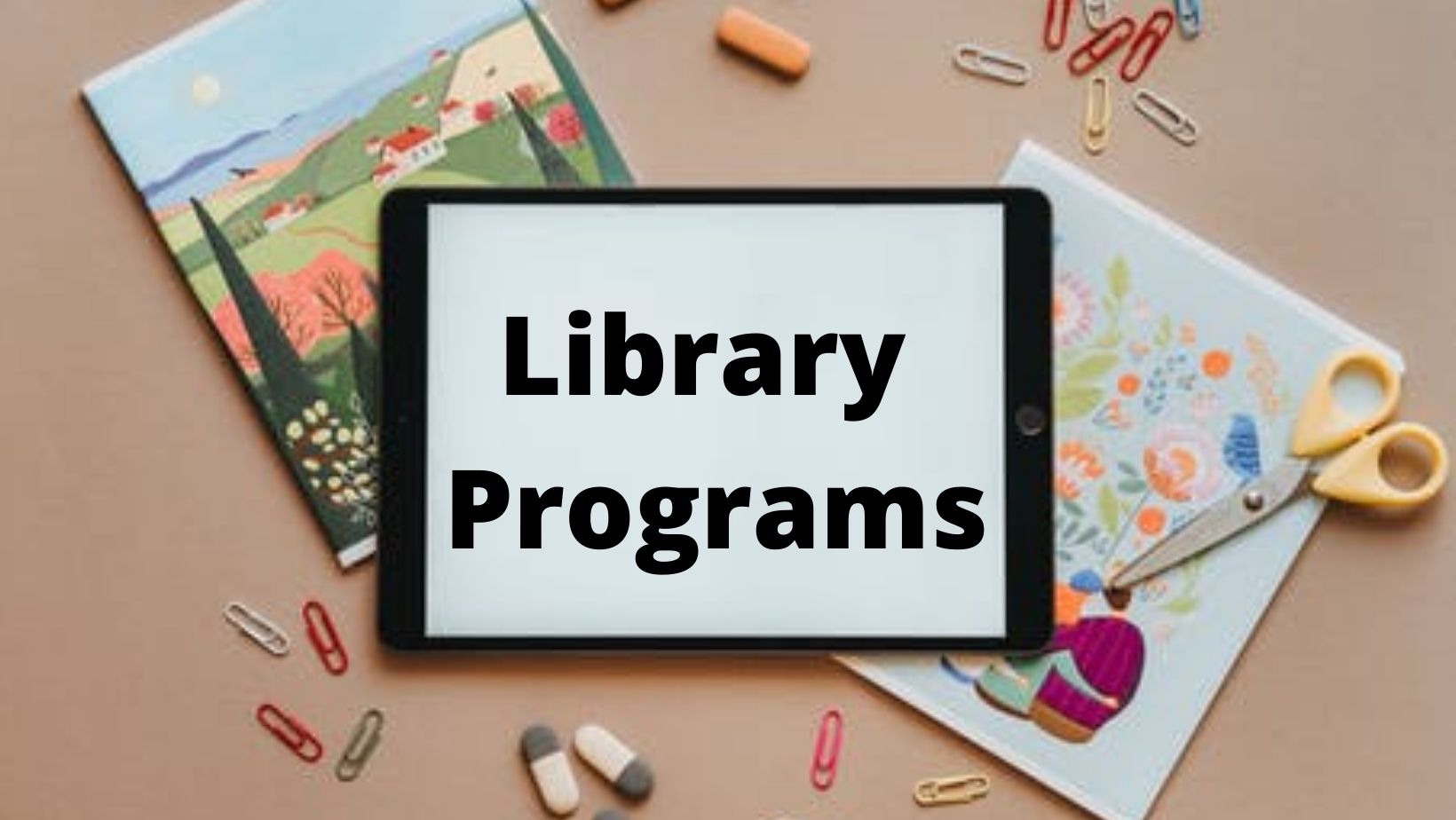 Library Programs
Programs are being offered both at the library and virtually.  Visit the program calendar for up-to-date information on programs that are currently being offered.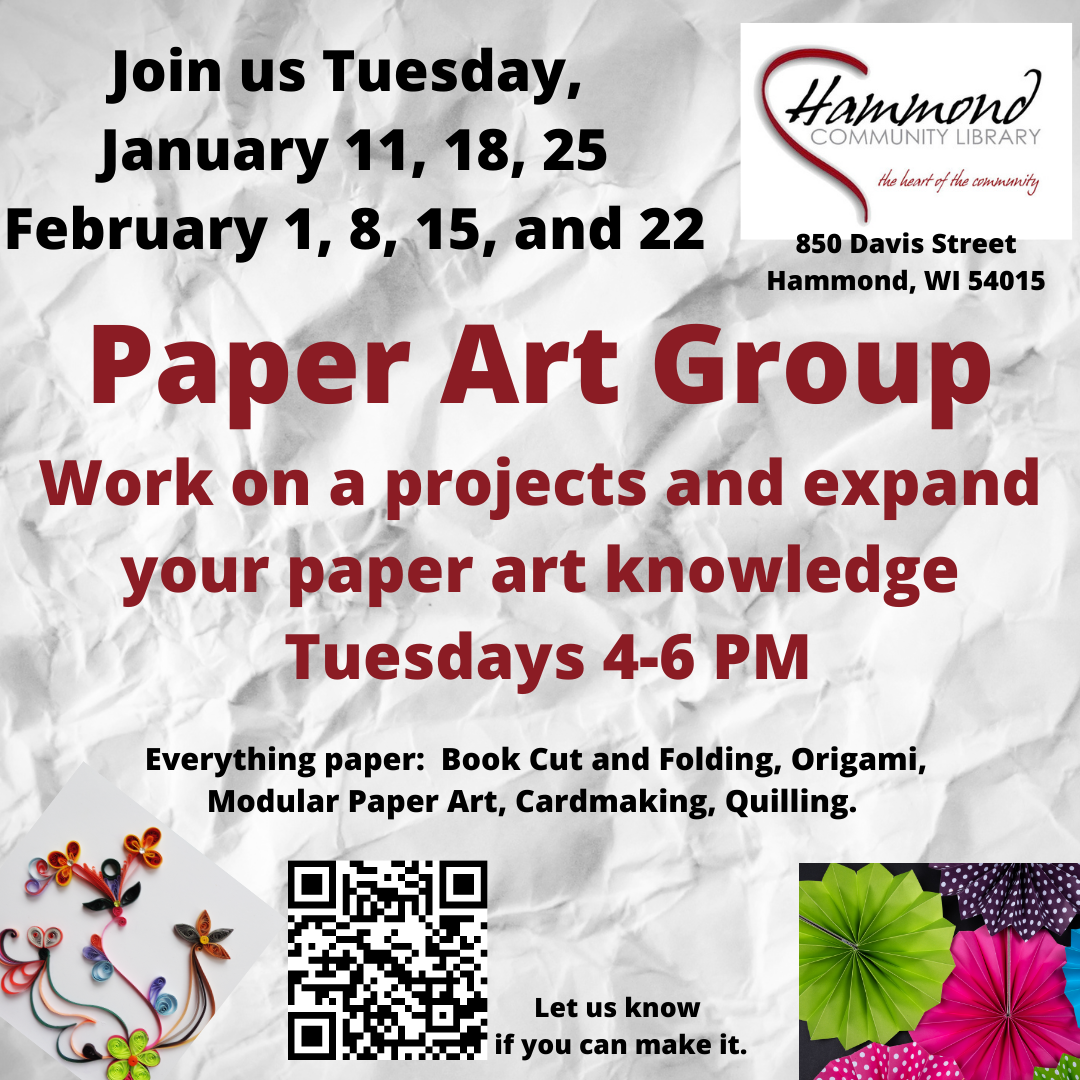 Different themes each week for you learn, grown, and have fun with each project.  Supplies will be provided for each project or bring in your own–your choice.  Register and let us know you are attending.
January 11:  Book Cut and Fold
January 18: Quilling
January 25: Modular Origami (vase or bowl)
February 1: Paper Embroidery
February 8: Paper Layering on a Canvas
February 15: Book Folding (Paper Doll Inspired)
February 22: Work night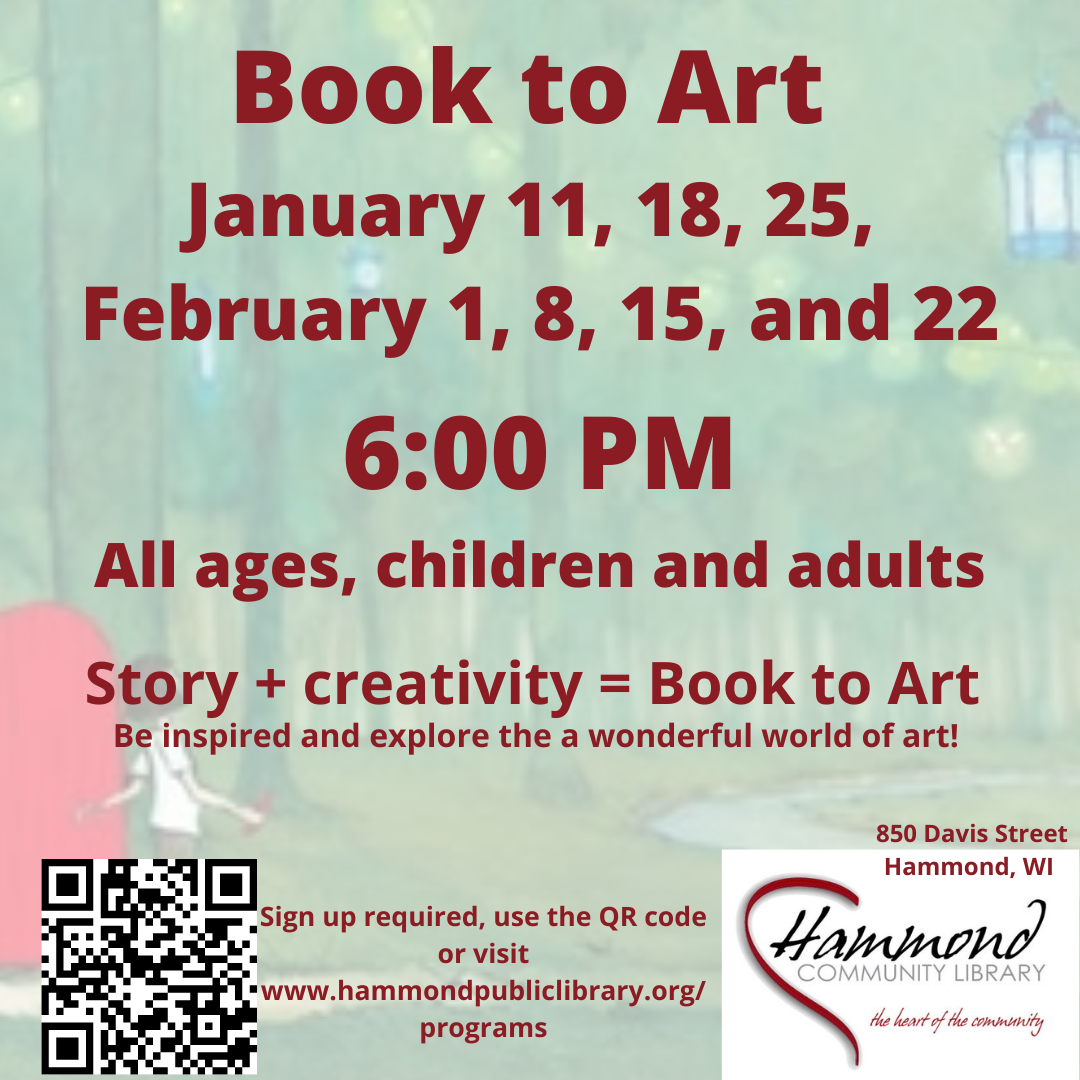 In Person Programs on Tuesdays & Virtual Programs on Wednesdays @ 6:00 PM
January 11 & 12: Birds
January 18 & 19: Yarn
January 25 & 26: Northern Lights
February 1 & 2: Quilt
February 8 & 9: Heart and Love
February 15 & 16: S'mores
February 22 & 23: Words
Free to come in a paint, color, and draw.  A special program each week.
January 12: Painting: Snowman Starry Night
January 20: Coloring Night: Winter Birds in a Forest
January 27: Drawing: Snowflake Zentangle
February 3: Painting: Hearts in a Pail
February 10: Coloring: Love Birds
February 17: Drawing: Flowers
February 24: Painting: Canvas transfer of flowers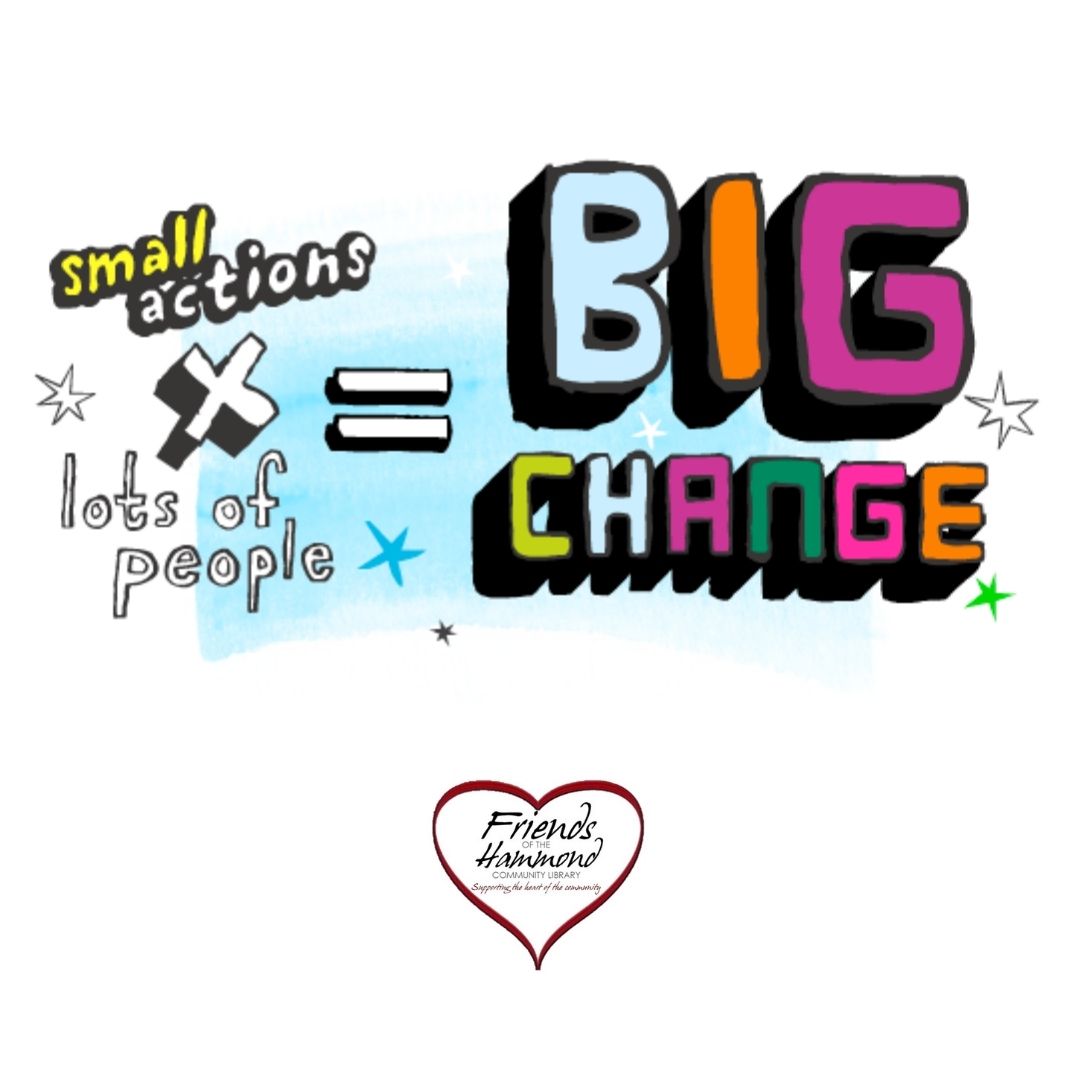 Use the Digital Library!
Escape with books and library resources…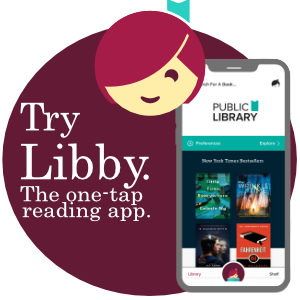 Free eBooks and eAudiobooks on your smart device and computer with your library card!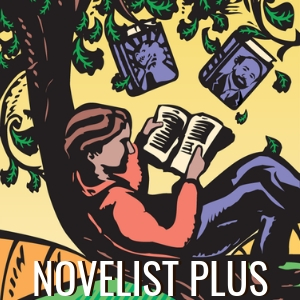 Find book, author, and series recommendations, author biographies, articles and lists for fiction and nonfiction books.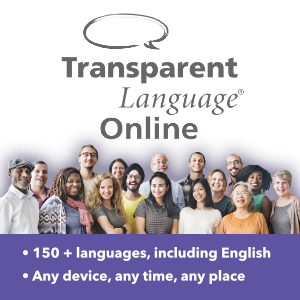 Learn more than 100 languages at home or on the go with your library card.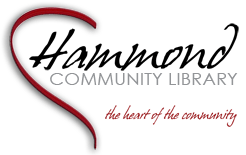 Hammond Community Library
850 Davis Street
P.O. Box 120
Hammond, WI 54015
715-796-2281
mjohnson@hammondpubliclibrary.org
Hours for In-Person Service
Tuesday-Thursday     9 AM - 8 PM
Friday                           9 AM - 6 PM
Saturday                      9 AM - 1 PM
Hours for curbside pickup

Tuesday-Friday   10 AM - 6 PM
Saturday            10 AM - 12 PM
Sunday Closed