Program Central
Discover what's next! Explore Hammond programs here.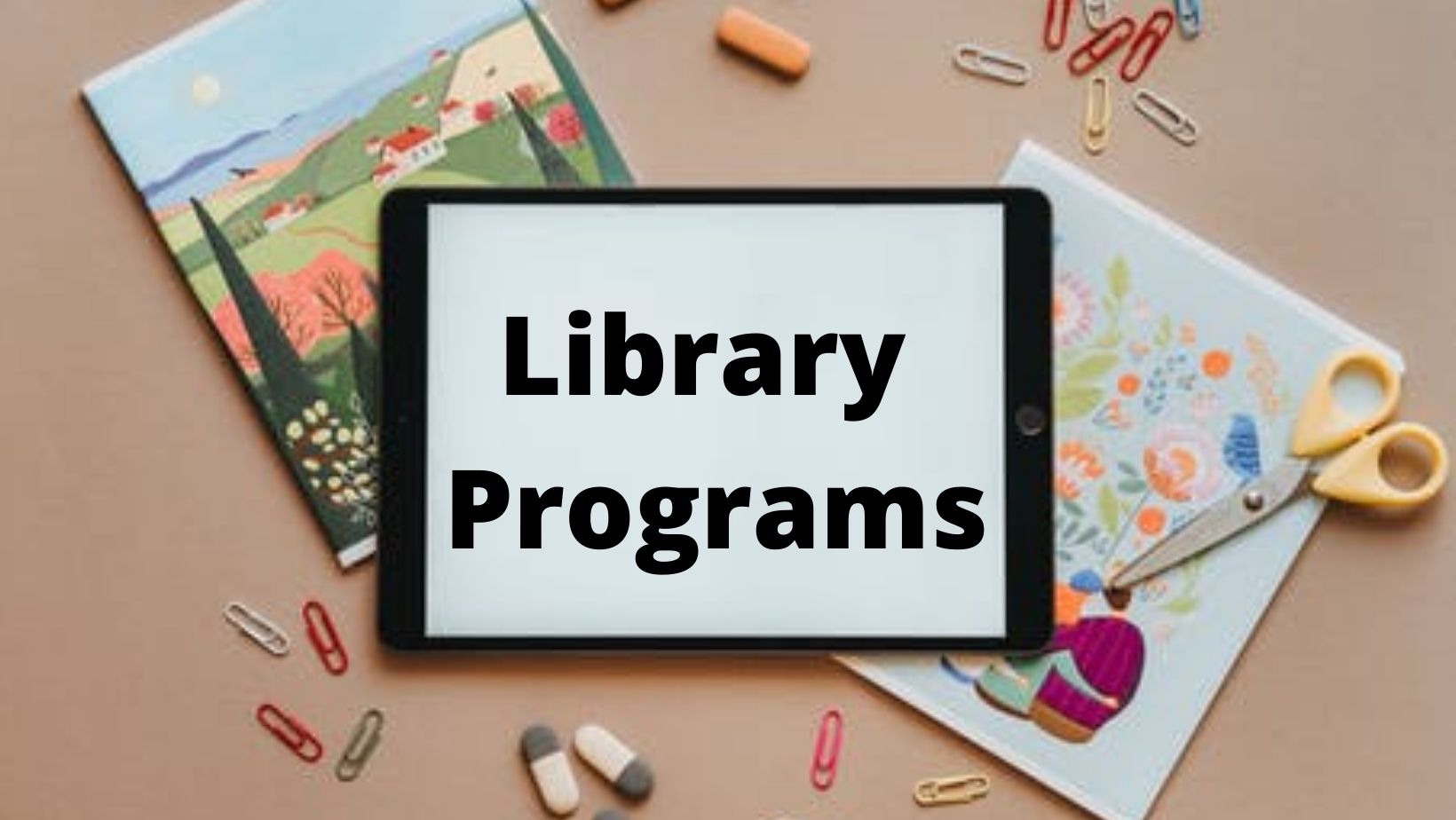 Library Programs
Programs are being offered both at the library and virtually.  Visit the program calendar for up-to-date information on programs that are currently being offered.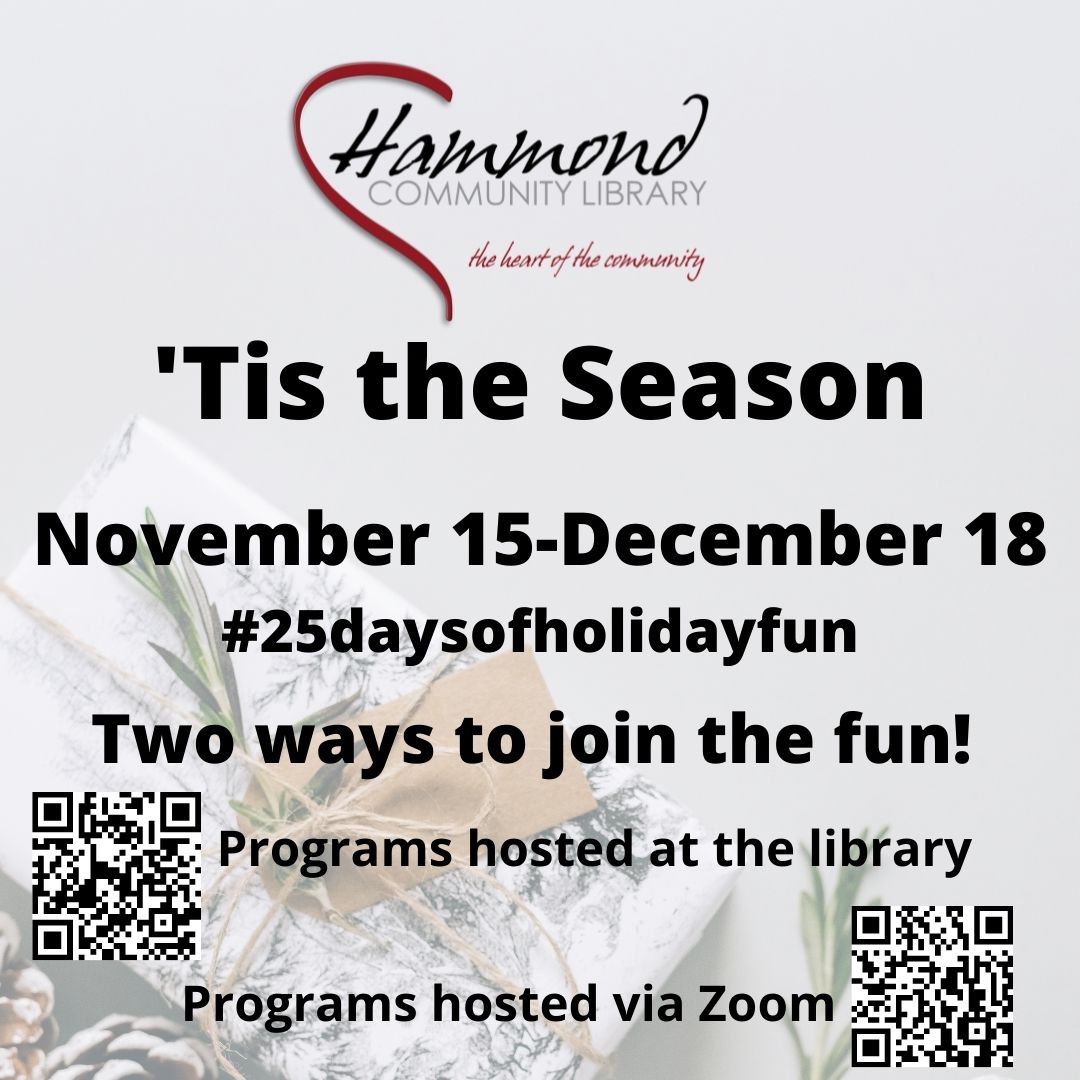 This holiday season we are offering both in house programs and virtual programs.  Fun programs for all ages, remeber to register for the programs you will be attending.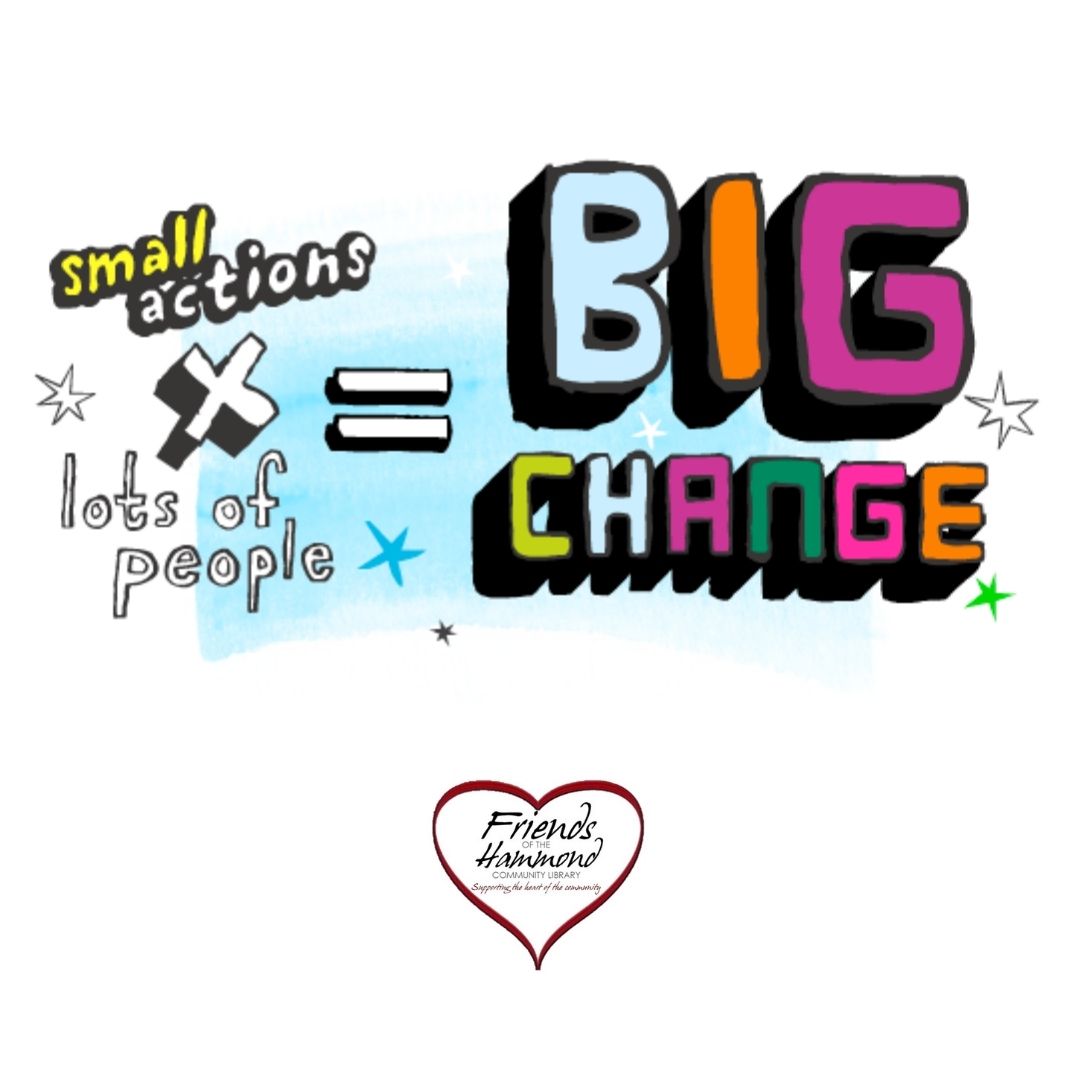 Use the Digital Library!
Escape with books and library resources…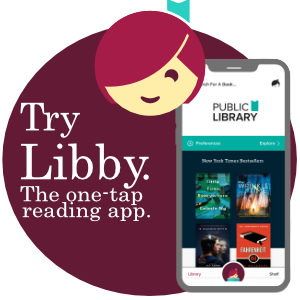 Free eBooks and eAudiobooks on your smart device and computer with your library card!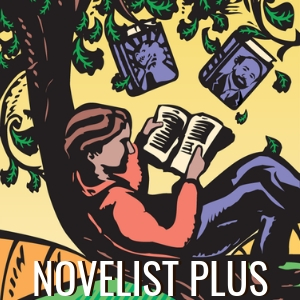 Find book, author, and series recommendations, author biographies, articles and lists for fiction and nonfiction books.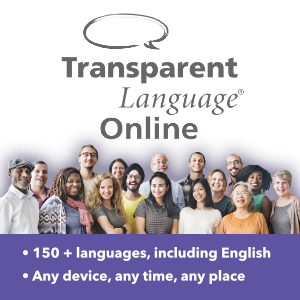 Learn more than 100 languages at home or on the go with your library card.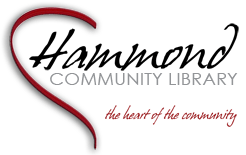 Hammond Community Library
850 Davis Street
P.O. Box 120
Hammond, WI 54015
715-796-2281
mjohnson@hammondpubliclibrary.org
Hours for In-Person Service
Tuesday-Thursday     9 AM - 8 PM
Friday                           9 AM - 6 PM
Saturday                      9 AM - 1 PM
Hours for curbside pickup

Tuesday-Friday   10 AM - 6 PM
Saturday            10 AM - 12 PM
Sunday Closed