Friends Mission Statement
The Friends is formed exclusively for charitable, literary, educational and fundraising purposes as specified in Sec 501 (c)(3) of the Internal Revenue Code of 1954, as amended.
These purposes are:
* To support and cooperate with the Library in developing, maintaining, and enhancing facilities, resources, and services for the public;
* To encourage gifts, endowments, and bequests for the benefit of the Library;
* To focus public attention on the library;
* To apply for grants for the improvement of library facilities and services, and
* To support the freedom to read as expressed in the American Library Association Bill of Rights.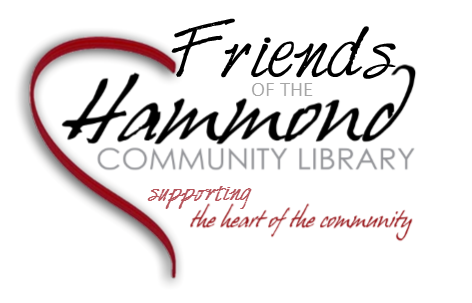 New Library Building Project
Our first goal of the friends group is to focus our energy on building a new library.  Raising between one and three million dollars through fund raising and grants for a new library building.

We are in need of more board directors, volunteers, grant writers, and fund raisers to join the Friends of the Hammond Community Library. Please contact us for ways to get involved and help bring this revitalization project to life.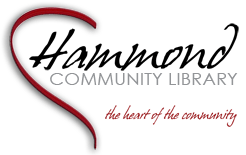 Hammond Community Library
850 Davis Street
P.O. Box 120
Hammond, WI 54015
715-796-2281
mjohnson@hammondpubliclibrary.org
Hours for curbside pickup

Monday-Friday 10-6
Saturday 10-12
Schedule your appointment for pickup. 
The library is only doing curbside pickup at this time.  This is a safety measure to keep the community and staff safe during COVID-19.  
Sunday: closed