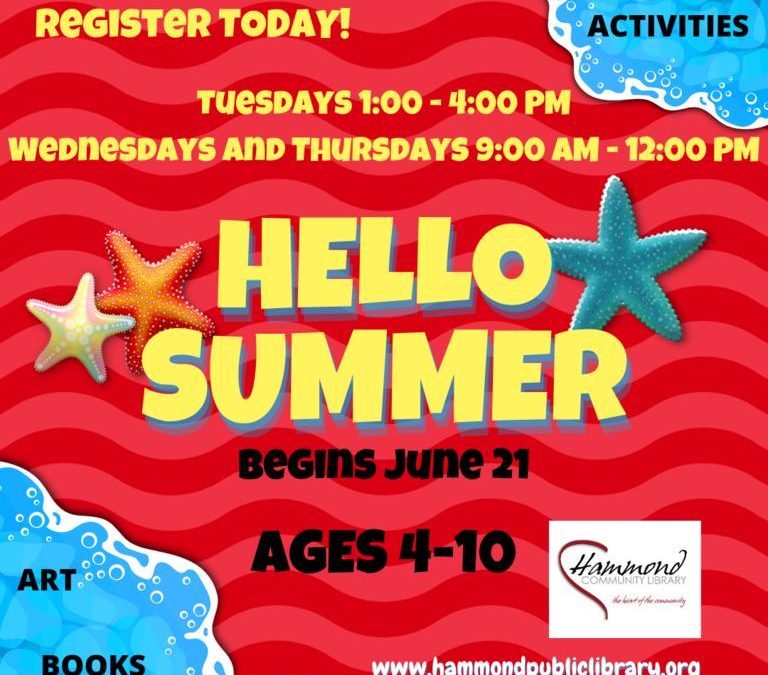 June 21-July 28 Tuesdays: 1:00-4:00 PM Wednesdays: 9:00 AM - 12:00 PM Thursdays: 9:00 AM - 12:00 PM Each day new adventures! Adventures with books, STEM activities, Art, and Play. Sign up for all three days or just one or two, you choose what works best for you and...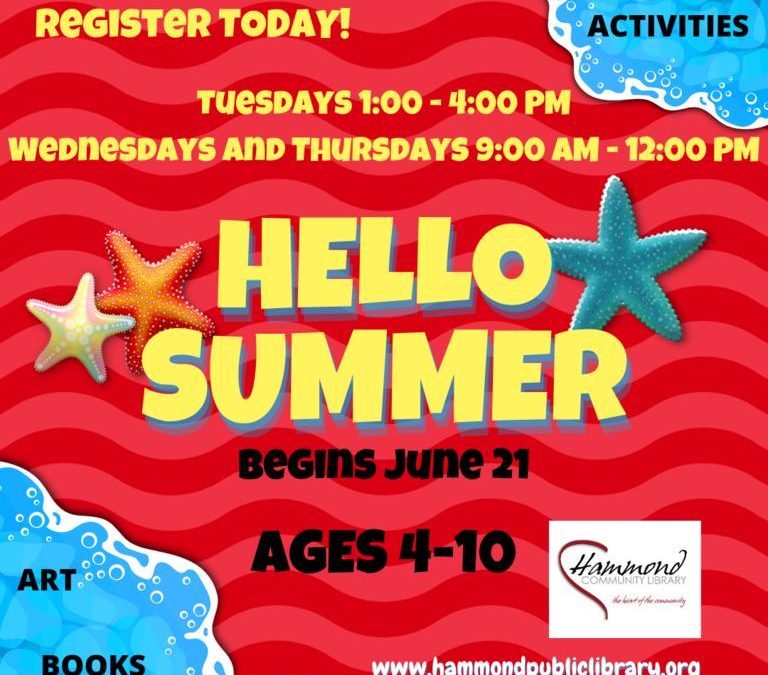 Mini-Camps, 3 hours in length. Ages 4-10. Drop off or stay with your child/children. Camps will include, stories, art, STEM activities, movement, and a whole lot of fun! Sign-up is required. forms.gle/8hBrq2MDNjWM6QBPA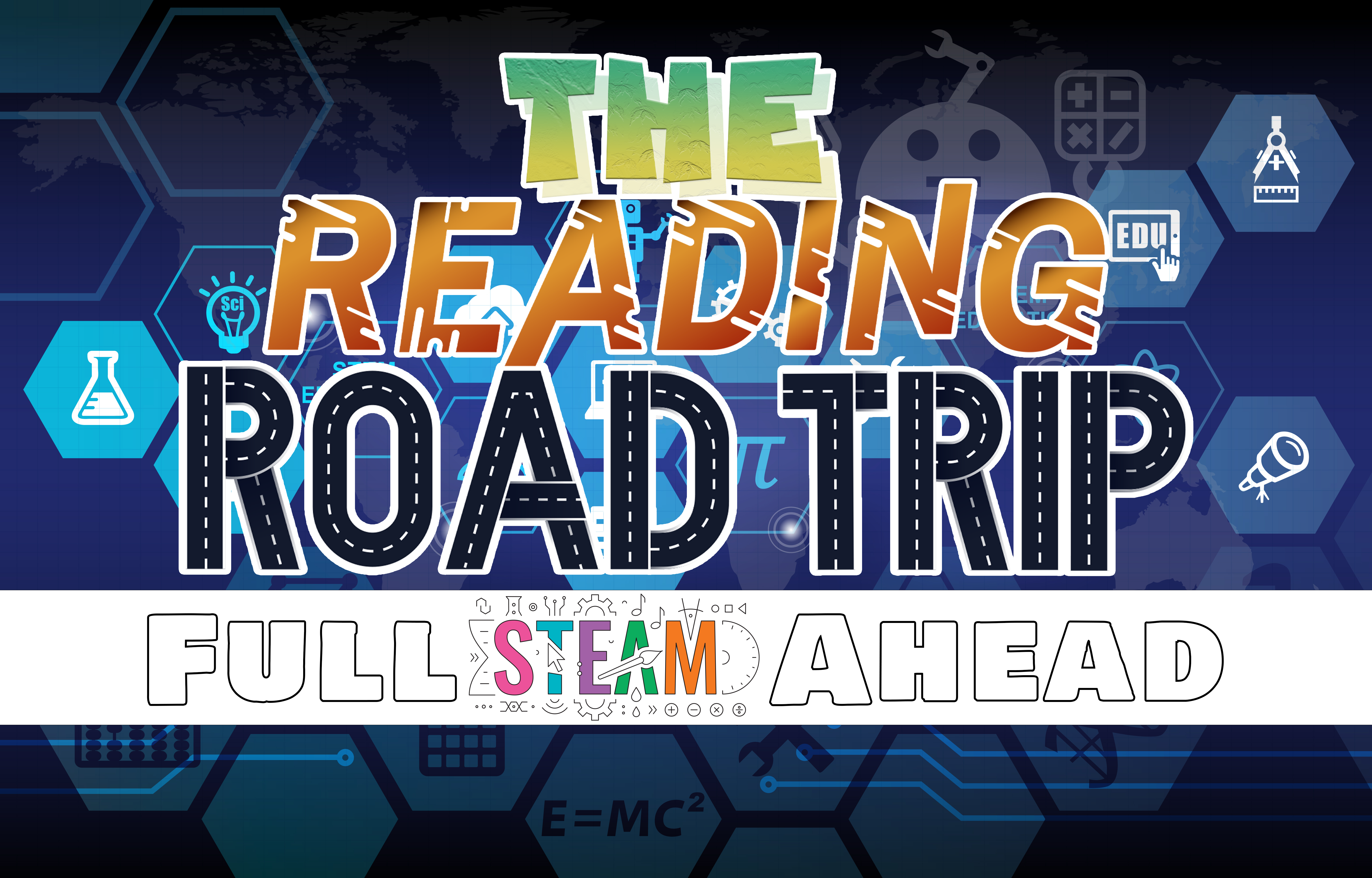 Full STEAM Ahead with Checkers and his vacuum sidekick Snoozer
The Hammond Community Library has found a program for children to encourage early literacy.  While everyone is seeking ways to ensure children's physical, academic, and social development needs, the Hammond Community Library continues to provide free, easily accessible resources to our families.  Libraries provide a unique opportunity to serve the community through a blend of physical, digital, in-person, and virtual content.
Libraries strive to meet the evolving needs our community.  One exciting way we plan to achieve this is by offering exclusive Video ON-Demand programming.  The addition of Checkers Library TV provides children with a well-rounded experience that will keep their minds engaged and ready to explore their imaginative possibilities.
Checkers Library TV presents "The Reading Road Trip: Full STEAM Ahead", a weekly 12 minute television show aimed at providing entertainment for children and illustrating the benefits of reading in a fun and exciting way.  Library patrons, just like you, will find theses episodes on our web-page (www.hammondpubliclibrary.org/childrens, Facebook Public Page: https://www.facebook.com/HammondcommunitylibraryHCL
This fall, Checkers and his vacuum robot sidekick Snoozer head off on a reading road trip where they will explore the vast world of STEAM and visit a new location each week.  The 16-episode series will include many unique STEAM concepts such as 3D printing, dinosaurs, autumn beauty, and many more exciting topics that will keep children on the edge of their seats.  Along the way, the episodes will feature health tips from Dr. Dan, crafts and activities with Mrs. Hamilton, book recommendations, science experiments, and much more.
As well as weekly episodes from Checkers Library TV the Hammond Community Library staff will have weekly videos to supplement each of the weekly themes.  Additional craft and other activities, book lists, and more.  Each week, available at the Hammond Community Library will be a display of the theme with books to check out, craft activities and other activities to pick up and do along with each video.  If you would like more information or have questions please feel free to contact us at hammondlibraryprograms@gmail.com
8 episodes for on demand viewing.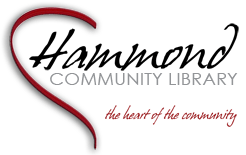 Hammond Community Library
850 Davis Street
P.O. Box 120
Hammond, WI 54015
715-796-2281
mjohnson@hammondpubliclibrary.org
Hours for In-Person Service
Tuesday-Thursday     9 AM - 8 PM
Friday                           9 AM - 6 PM
Saturday                      9 AM - 1 PM
Hours for curbside pickup

Tuesday-Friday   10 AM - 6 PM
Saturday            10 AM - 12 PM
Sunday Closed